Message
Our company was established in the year 1974 in Setagaya, Tokyo by the Ex-Chairman, Mr. Toshiro Sakamoto, for engaging in trading materials for Printed Circuit Board to Panasonic Corporation under the name "Tokyo Denshi Co.,Ltd."
Afterwards, in order to response to customers' further needs, in the year 1979, "Tokyo Machine&Tool Co.,Ltd." was established and engaging in selling Tools related to consumable equipment for Drilling Machines used in processing Printed Circuit Board.
The Printed Circuit Board industry has been accomplished with remarkable development. However, in recent years, manufacturing bases have been globalized and the inclination of shifting to foreign bases especially to Asia became increasingly strong.
Meanwhile, Printed Circuit Board itself has turned to require for even more accuracy and high density including also the wide ranging of peripheral equipment such as Direct Exposure Machine and Inspection Machine.
We do not stop ourselves only at the drilling process of Printed Circuit Board. We aim to line up our products so as to be able to visionary propose for the whole processes from Materials Input until Finished Goods Inspection Process.
Our business bases were also established in Thailand and Vietnam, aiming to satisfy customers' needs through globalized sales. Consequently, our exigency issues here are to proceed activating our company for broadening demand and stipulating our vigorous minded personnel.
While maintaining company's FOUNDER's precept "CONSTANTLY DEVOTES WHOLE-HEARTEDLY TO CUSTOMERS BY STANDING AT CUSTOMERS' STAND POINTS", we put great effort eagerly to grow strengthening and capable to keep on challenging the contribution to customers.
President Toshihide Sakamoto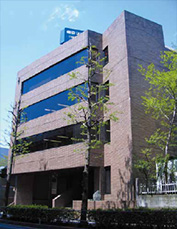 Environment Policy
As a trading company working in electronics and printed-wiring boards industry, Tokyo Machine & Tool Co., Ltd. is actively working on various environmental problems faced by the world, and contributes to building "Resources and Energy Recycling Oriented Society",
1. In all our business operations and activities, we practice resource conservation, recycling, reducing waste material, and energy conservation.
2. We strive to offer environment friendly low power consumption products and services.
3. We set environment objectives and goals, and make continuous improvements in our environment management system.
4. We also follow other required matters and strive to prevent pollution.
5. We have disseminated this policy to all employees and also made it available externally.
May 1, 2014
Tokyo Machine & Tool Co.,Ltd.
President and Director Toshihide Sakamoto

Please feel free to contact us by telephone, FAX, or email regarding inquiries
about our products and other opinion about our company.
TEL : 03-5450-4611
FAX : 03-5450-3937
E-Mail : info@tokyo-mt.com