LATEST TOPICS
2020.08.21
Solution Tech's abrasive material for printed circuit boards

Solutiontech Co.,Ltd.
http://www.tokyo-mt.com/product/solutiontech.html
Polishing and transmitting.
Solutiontech Co., Ltd. is a manufacturer of polishing materials for printed-wiring boards.
In addition to nonwoven buff polishing materials, it offer a variety of items.
We have in-house polishing facilities. Therefore, we can also offer test polishing and SUS plate maintenance on our own.
Moreover, leveraging our know-how of polishing material for printed-wiring boards, we have started manufacturing and selling industrial polishing materials.
Feel free to contact us for anything related to polishing materials.
Nonwoven buff and Ceramic polishing materials

ZERO Next generation polishing material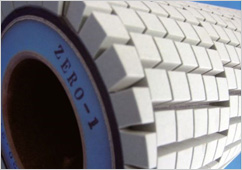 Development of "ZERO", the next general polishing material where buff trash doesn't get clogged. This polishing material is made from special resin and abrasive coating and it doesn't generate buff trash like convention nonwoven buff. Therefore, holes do not get clogged. Hole sagging doesn't occur because it is flat polishing method unlike old polishing method.
Ceramic polishing material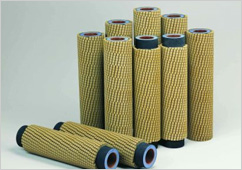 Our indigenous grinding stone mixing technology and core cushion technology creates various features. It is a very high quality ceramic polishing material with no sagging of holes, no unevenness in polishing, no clogging, long life span, no scratches, high recess precision of ink, etc.
Nonwoven buff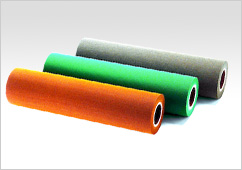 Because it is made by processing original cloth, it comes in many variations. It allows low grinding pressure polishing in various process stages, and therefore it reduces damage to printed boards. It is available in three varieties of PD, AC, and GC, and you can also change the percentage content of abrasive coating. We can improve polishing capability for the fabric of your choice.
Brush, dressing board, etc.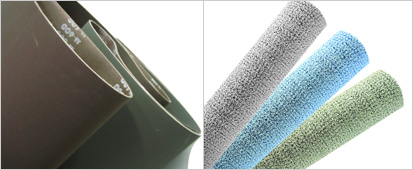 As other commercial goods, we also develop and handle various polishing goods such as brushes and dressing boards, and daily-use polishing materials. You will certainly find the polishing material that you are looking for.
Contact us:info@tokyo-mt.com
2020.08.21
White LED lamps for exposure rooms
We are now handling [White LED lamps for exposure rooms].
A photoresist is used for pattern printing on the substrate material.
The illumination light in this pattern printing work room is required to have no wavelength component below 450 nm.
In the past, yellow fluorescent lamps were the corresponding products, but they had disadvantages such as poor visibility and a heavy burden on workers.
This product eliminates these disadvantages.
Recommended for improving the lighting environment at work sites
1. Cut wavelengths below 450 nm (UV blocking rate 99.5%
White light improves "color recognition" and "visual field recognition" ⤴
2. White light improves work efficiency
Improves worker's eyes and body fatigue, improving work accuracy ⤴
3. Fluorescent lamps can be converted to LEDs using existing lighting equipment
Existing equipment can be used as an alternative to the yellow fluorescent lamp (40W type)
If you have any questions, please contact:info@tokyo-mt.com
2020.08.21
Copper-clad laminates Cutting Machine 【Rotary Cutter】
A single unit can cut all types of substrate materials.
This time we are introducing our original rotary cutter.
This product can be used to cut copper-clad laminates (printed circuit board materials), Bakelite, and other materials.
Feature 1: No need for wasted cutting allowance!
Feature 2: Wide range of sheet thicknesses from 0.2 to 3.0 mm and cutting widths from
90 to 1,200 mm are available!
Feature 3: No vibration, no noise, and no cutting powder!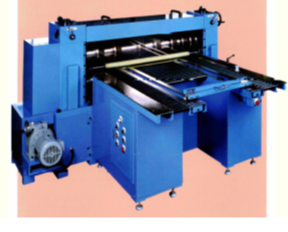 Please contact us if you have any problems with "cutting" regardless of the substrate material.
Contact us : info@tokyo-mt.com